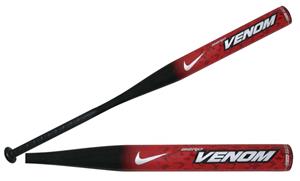 NIKE, Inc. might end up in a choke hold in its trademark infringement battle against mixed martial arts clothing brand VENOM. NIKE has used the trademark VENOM for athletic equipment and apparel since 2002. And, NIKE has a U.S. trademark registration issued in 2003 for softball bats. NIKE claims common law trademark rights for apparel.
Defendant, Dragon Bleu SARL, a French company, has a U.S. trademark registration issued in 2011 for VENUM with a snake design for "Martial arts and boxing clothes, namely, martial arts uniforms, shorts, kimonos; Sport shoes, especially for the practice of martial arts."
And, the venom is spewing in Federal District Court in Oregon as well as France. Dragon Bleu SARL filed suit in France alleging the NIKE brand of HYPERVENOM is an infringement of the Dragon Bleu brand VENOM. NIKE responded with the suit in Oregon for trademark infringement, false designation of origin and cancellation of the VENOM with design mark.